Palmoil.io Newsletter - January 2023
Get the latest scoop on what Palmoil.io has been up to!
What's New?
We have just published a new article on how Palmoil.io's latest Mill List Upload feature can help you significantly for the upcoming EU Deforestation Regulation. Palmoil.io securely analyzes your mill list for a range of risks, so you and your suppliers can be prepared. It will significantly help both upstream and downstream companies analyze EU Deforestation Regulation (EUDR-related deforestation risk) because when the new rules enter into force, all relevant companies will have to conduct strict due diligence.
Palmoil.io has also updated our pricing list as per November 2022 providing more tiers to fit your needs. Make sure to select the one most suitable for your necessities. Feel free to talk to our sales team for more information.
What's coming up?
Be on the lookout for our new help documentations coming next month to assist you on your navigation throughout Palmoil.io. We will have them in 2 (two) languages, English and Bahasa Indonesia. It'll be sure to make your time on Palmoil.io much easier for yourself and for your entire team.
Tip of the Month
One hot tip for you! There are many ways to track your grievances, by clicking on the "grievances'' visible in our landing page or on the sidebar navigation is the easiest way to access the grievances available at Palmoil.io, but did you know that you can also look for grievances through company dashboards? All companies mentioned or involved within a grievance report will be directly connected to one another, you can simply look through one and you will find any linked grievances with other companies.The source of the grievance report will be linked under the "Report" section where you are able to access the original source of the report.
Case of the month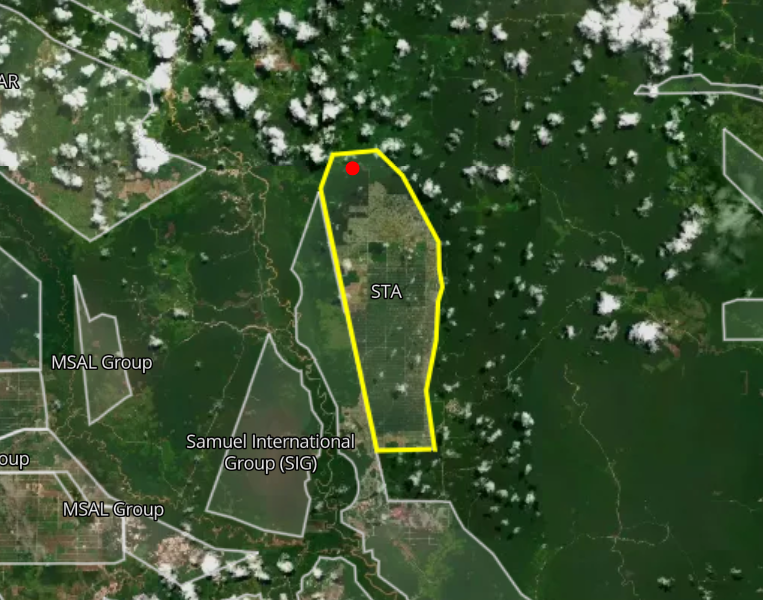 We are taking a closer look at the deforestation case by PT Flora Nusa Perdana's concession of industrial plantation (open land / land clearing) in Central Kalimantan. Listed under Sumber Tani Agung Group, we have seen around 241 hectares lost in the past 3 months. According to one filed grievance, the concession has privately shared an HCV report to buyers, which illustrates the clearance is outside the HCV area. To our knowledge, the HCV assessment has not been listed with the High Carbon Stock Assessment registry. As with other recent deforestation cases, this case is a risk according to the pending EU Deforestation Regulation. PT Flora Nusa Perdana also had other grievances publicly reported by several parties, including several labor disputes and human rights violations.
Benefit of the Month
As a mapping company, there's no doubt that we take pride in our maps, and we hope that you and your team have been making good use of the various layers available in Palmoil.io. We have an updated satellite map which generates the most accurate and recent view of the location. In addition to that, we also have Planet's high-resolution NICFI map which is updated monthly. A little tip, you can also switch between light and dark mode on any of our Palmoil.io maps.
Sign up to Palmoil.io at www.palmoil.io/#pricing or contact us for more information at info@maphubs.com